Motic a manufacturer of traditional light microscopes. Moticam microscope camera systems and all-in-one pathology solutions. Have announced the imminent launch of a new S-Line series of Moticam. Setting a benchmark in the development of their professional microscopy digital solutions palette.
Coming hot on the heels of the successful and award-winning Panthera line of compound microscopes. New Moticam S-Line perfectly complements any microscope. With class-leading form factors & the latest in component and assembly technology.
This German designed camera uses the latest back-illuminated sensors. Delivering faster frame rates for microscopy applications. Ensuring impressive image quality even for low-light fluorescence microscopy. Moticam S lines compact camera design ensures a perfect fit for every manufacturers microscope. Easily integrated to your existing smicroscope. Being a Moticam this new line is fully equipped. Supplied with a new version of Motic Images Plus software. Furthermore various plug-in options are available. These include SDK and programming microscopy solutions tools. Please contact MMS Microscopes for further information.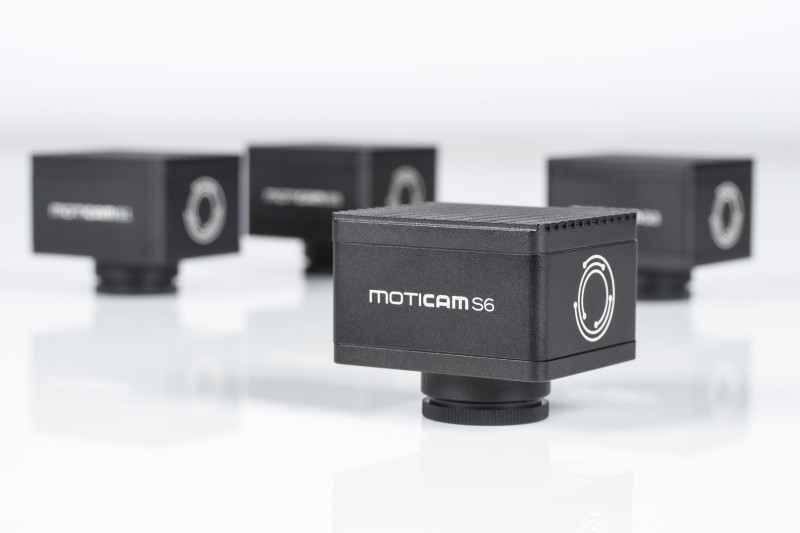 Rest assured MMS Microscopes, Motic / Moticam UK importers & distributors, will have available for evaluation the latest Moticam S Line as soon as they are released. Please register your interest with Cliff Wayland – sales@mmsmicroscopes.co.uk